In celebration of the University of Wisconsin-Madison's 175th anniversary, Badger Talks is proud to spotlight examples of cutting-edge innovation and breakthrough research of UW-Madison experts. The benefits of this work expand beyond the boundaries of campus and is available to and impacting people in every corner of the state, exemplifying the Wisconsin Idea.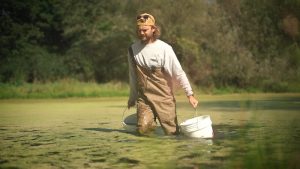 Gavin Dehnert, Emerging Contaminants Scientist with Wisconsin Sea Grant
Emerging Contaminants and What They Mean for You, Wildlife and Waters
Gavin researches chemicals and substances that might end up in our ecosystems and end up having negative effects on people, animals or plants.
Wisconsin Impact: Right now, Gavin is actively researching per-and polyfluoroalkyl substances (PFAS) that are used in common household products, food packaging and in firefighting foam. Studies have shown PFAS in people can increase cholesterol levels, decrease the efficacy of vaccines and—for pregnant women—cross the placenta and also be transmitted through breast milk. PFAS has been linked to cancer, osteoarthritis, ulcerative colitis and thyroid disease. Gavin's current project is working in collaboration with tribal entities and assessing the levels of PFAS in in wild rice, walleye and maple sap in the Ceded Territories. In the past, he worked as a post-graduate fellow with the Wisconsin Department of Health Services and wrote statewide drinking water standards for some of the more than 5,000 compounds classified as PFAS.
Media coverage: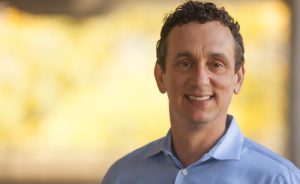 Robert Asen, Stephen E. Lucas Professor of Rhetoric, Politics, and Culture
Democracy, Deliberation, and Education
My research explores local, state, and national debates over public education. I consider people's values and visions for public education, how recognize and negotiate different perspectives and viewpoints on these important matters, and the possibilities for productive agreement and respectful disagreement.
Wisconsin Impact: Public education serves as a central social institution in the United States that brings together people with different backgrounds, experiences, and values to focus on questions regarding the education of the nation's youth. Particularly at the local levels, public education involves the participation of local stakeholders (parents, teachers, community members) in articulating and discussing the roles that their local schools may play in their communities. Understanding these discussions, deliberations, and debates may help us figure out ways to engage each other effectively and respectfully so that we may support the learning of youth in our communities.

Fostering Neurodiversity Through Summer STEM Camps
The Nelson Institute Center for Climatic Research, in partnership with the Welty Environmental Center and UW Division of Extension, is running summer STEM camps for autistic middle and high school students, aimed at supporting neurodiversity and hands-on, nature-based learning.
Wisconsin Impact: We are aiming to break down the barriers that limit the pursuit of STEM degrees and careers by autistic people.  We strive to make Wisconsin an inclusive, welcoming state with resources that support the autistic community.
Media coverage: