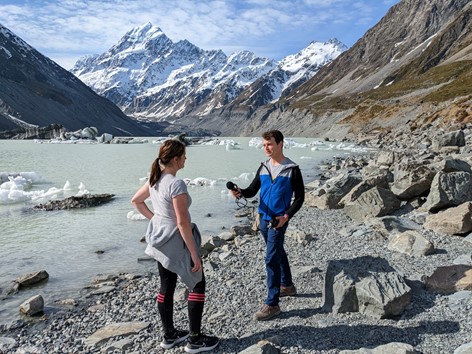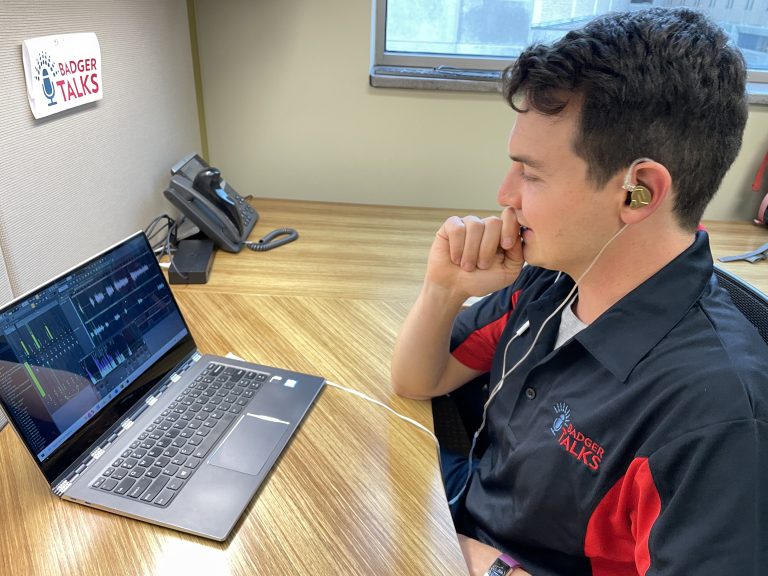 Following in the tradition of the Wisconsin Idea – that education should influence people's lives beyond the classroom – Badger Talks brings the latest discoveries from UW–Madison directly to the residents of Wisconsin. The program connects faculty, staff and graduate students from across campus with citizens, communities and organizations, highlighting engaging topics that spark conversation and aim to enrich a person's everyday life. Since the start of the COVID-19 pandemic, Badger Talks Live has been engaging with audiences virtually through weekly livestream events hosted on Facebook and YouTube. Now, fans of the popular discussion series can tune into a bi-monthly podcast featuring a personal glimpse into the work and lives of select Badger Talks presenters, as they gear up for their live talk. The podcast is hosted by Ben Rush, a graduate student in nutrition and host of the Deeper Than Data science podcast.
The podcast can be accessed from the Badger Talks website, and all regular streaming platforms: Spotify, Apple Podcasts, Stitcher, Google Podcasts, Amazon Podcasts, and more. If you would like to request a transcript of a podcast episode, please email badgertalks@uwmad.wisc.edu.
Ben Rush is a graduate student at the University of Wisconsin- Madison in the Nutritional Sciences program. Originally from Cincinnati, Ohio, Ben obtained his undergraduate and masters from Indiana University- Bloomington. He then took a break from academia and worked in many different capacities including AmeriCorps, the Boys and Girls Club, and was a personal chef. Throughout his life, he has been highly curious for better and worse, which has led him to having deep conversations with folxs from all backgrounds. He wanted to share the knowledge and perspectives gained with the world, so he started the Deeper Than Data with Ben Rush podcast and Deeper Than Data Media, which produces the Badger Talks Podcast. He is excited to share the stories and personalities of experts in all areas to show they are human, too. Entering his 5th year of living in Madison, Ben enjoys nature, rock climbing, copious amounts of chocolate, and Fall apple picking in his spare time.