The University of Wisconsin–Madison Badger Talks program reflects the tradition of the Wisconsin Idea — to extend the resources of the University to citizens of the state. We connect faculty and staff from hundreds of different disciplines with communities throughout the state to spark conversations on important topics, engage residents on critical issues, and share the latest UW research. We invite Wisconsin schools, businesses, associations, as well as professional and civic organizations to explore the website and request a speaker for an upcoming event. Contact us if you would like help identifying a speaker who matches your organization's interests.
Badger Talks is a privately funded program, connected to the Office of State Relations and housed under UW Connects statewide outreach.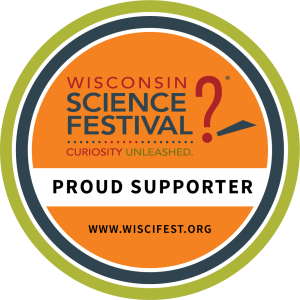 Guidelines
Number of requests
Wisconsin groups are generally eligible to request two talks per calendar year. Special exceptions can be made on a case by case basis. Badger Talks reserves the right to turn down talk requests based on staff workload and schedule availability.
Fees
Most speakers volunteer their time, and the University covers their travel-related expenses. However, if a speaker needs to dedicate hours of preparation, or if the host group is a for-profit business, conference, etc., a speaker may ask for an honorarium. We do our best to communicate this early in the process, so you can find the best fit for your budget if this is the case.
Virtual and in-person
Speakers are available for both in-person and virtual presentations. Those with specific preferences have listed this on their profile page.
On-campus groups
If your group is headquartered at UW–Madison, or if your event is serving UW-Madison staff or students, please contact speakers directly. Badger Talks is intended for use by off-campus organizations and businesses.
Subject to change
Speaker and topic availability is subject to change.
Hosting responsibilities
Your organization is required to cover any non-travel, event-related costs, as well as designating a contact person who will meet the speaker on the day of the event. We expect that host groups will do their best to accommodate any special needs speakers may have.
Attendance
As a general guideline, Badger Talks requests a minimum of 20 attendees at events. Exceptions can be made with speaker approval. We will do our best to help host groups promote talks who expect a small turnout. Groups hosting public events should utilize the marketing tools offered by Badger Talks to make the talk known to as wide an audience as possible. We also ask host groups to report final attendance before submitting another request for a speaker.
For in-person talks located outside of Dane County, some speakers may reserve the right to switch to a virtual format if estimated attendance remains very low. The speaker is responsible for making this decision at least 1 week before the event out of respect to the host group's planning efforts.
Cancellations
Out of respect for speakers' time and efforts, host groups are encouraged to carefully consider and be confident in their choice of speaker and choice of event date before submitting a request. However, if a cancellation becomes necessary, host groups are required to provide a minimum of three business days' notice in the event of an unforeseen conflict impacting a scheduled talk.
Timing
Engagements with speakers should be booked at least three weeks in advance to ensure adequate time to confirm a speaker and make any necessary travel arrangements.