Badger Talks LIVE Quick Picks
Quick Picks are a new, short-form version of our beloved Badger Talk LIVE. With brief talks ranging from 10 to 15 minutes, you can learn just as much from our experts as before in a shorter amount of time! Tune in on your lunch break for this exciting new program. Exclusive Q&A chat sessions will be held in the Badger Talks Facebook Group following each Quick Pick.
Upcoming BTL Quick Picks
Tuesday, February 14th, 12:00 PM
The Arts for Everyone, EverywhereChris Walker, Professor of Dance and Director, Division of the Arts
Tuesday, February 21st, 12:00 PM
Exploring Wellness and Belonging Through the ArtsGabrielle Javier-Cerulli, Program Director at Wheelhouse Studios, and Chris Walker
Tuesday, February 28th, 12:00 PM
The Impact of Interdisciplinary ArtsShasparay Irvin, Arts Residency Programs Assistant, First-Wave alumna, and founding Artistic Director of the Black Arts Matter FestivalPorsha Olayiwola, Interdisciplinary Artist-in-Residence, writer, performer, educator, and curator
Thursday, March 2nd, 12:00 PM
WI Film Fest Special Edition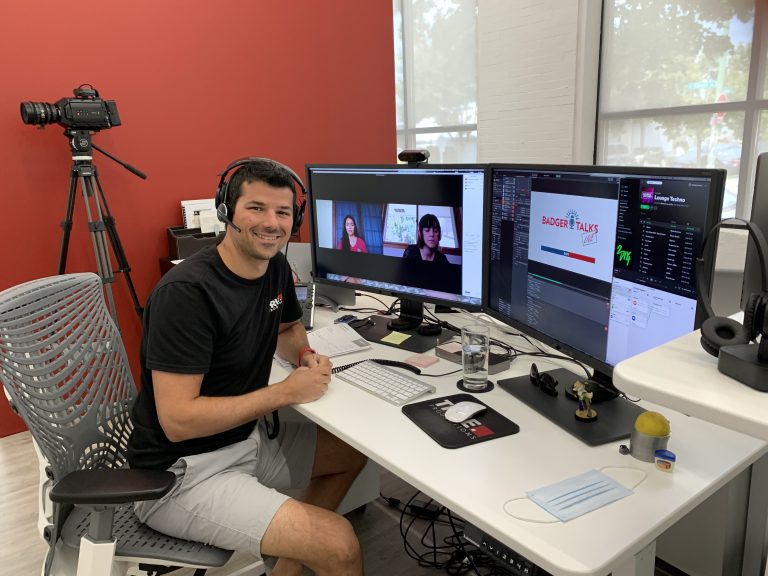 Badger Talks LIVE
Badger Talks LIVE is a long-form virtual talk series featuring talent from the University of Wisconsin-Madison which brings exciting happenings, resources and talent to the people of Wisconsin and beyond. Watch the live events here on Facebook. Not able to watch the live talks? Watch previous Badger Talks LIVE events on Facebook or YouTube. To turn on subtitles in YouTube, click the square "CC" button in the bottom right of the video frame.
Upcoming Badger Talks Live
Thursday, February 9th, 12:00 PM
Special guests: Alissa Quart and Shannon Henry Kleiber, Executive Producers of "Going for Broke"
Kate Corby, Professor, UW-Madison Dance Department."The World Needs Dance" Recorded Tuesday, May 24, 2022
Maria Mora Pinzon, MS, MD. "Lo que hay que saber de los problemas de la memoria y como mantener nuestros cerebros saludables" Recorded June 9th, 2022